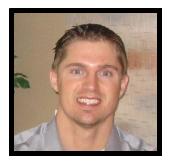 Matt is a long time friend of Dr. Locknane and his family. He first came in contact with Tim while a student-athlete at Edmonds-Woodway High School.
He has recently left his duties as clinic and business manager at Locknane Athletic Medicine to join Loft9 Consulting LLC (www.loft9consulting.com) where he works as a project manager and consultant.
Matt has previously worked as a project manager/consultant within the greater eastside and Seattle medical communities. He also works with the NFL Youth Football Department as an event consultant and emcee, as well as Community Relations/Fan Development for the Seattle Seahawks' special events. Additionally, Matt gives time to USA Football (www.usafootball.com), an independent non-profit organization founded by the NFL and NFLPA that promotes and supports amateur football at all levels.
Matt coached the Edmonds-Woodway High School football team as the varsity quarterbacks coach and offensive assistant from 2000-02 and again from 2005-07. In the community, Matt has 15+ sport seasons of high school and community coaching experience, co-directed a youth baseball league and still provides individual quarterback instruction throughout the spring and summer. He has also directed numerous youth sports camps.
Matt Manning has an undergraduate degree in Business Administration from University of Washington and a master's in Sport Administration from Florida State University. In June 2009 Matt completed his MBA from the Albers School of Business at Seattle University.
Matt is married to his beautiful wife, formerly Quinn Brewe, and they have one son, Eric James (EJ) Manning and a young daughter expected to arrive in June.